It was billed as the rebirth of British business – a chance to build a better business future, without costly bureaucracy. But Brexit is proving far from profitable for many British small and medium-sized enterprises (SMEs).
Overwhelmed by red tape, taxes and exorbitant additional costs, some have to close their operations in the EU indefinitely. Others, reluctant to cut off European customers, simply raise the sticks and move to the continent.
Antos, a Scottish producer of dog chews, is one such company.
"We had to move all of the export from our UK business to the EU," says owner Antoon Murphy. "We were simply no longer able to efficiently provide our European customers from Great Britain with all the required health certificates and additional documents."
Big changes
Before leaving the EU, trade with the continent could not have been easier. Shipping orders to Belgium, the Netherlands and France was often cheaper than servicing remote areas of the UK. Now outside the bloc, UK exporters are grappling with a mountain of documents on rules of origin, customs and VAT when sending inventory to Europe. If the item contains animal products, as Antos' chews do, the paperwork is particularly onerous.
With this in mind, Antoon has decided to partially relocate to France, by acquiring a warehouse two hours east of Lyon. After recruiting a small local workforce, it recently resumed barrier-free operations with continental Europe, where the company achieves around a quarter of its overall sales. Even if it is only in its infancy, it does not regret anything.
"There was an option to just walk away and shut down this area of ​​the business, but we've worked for the past six or seven years to win these clients by going to trade shows and engaging with them online. I didn't want to give them up. "
Antoon Murphy says his company was no longer able to supply European customers from Great Britain
Non-tariff barriers
It is a conundrum that many UK businesses face. Although the UK government has secured last-minute duty-free trade with Brussels, massive non-tariff barriers have emerged since the start of the year. Exports to the EU fell by almost 20% in the first quarter of 2021 compared to the last free months of 2020, official figures show, while goods traveling the other way – Europe to the UK – fell by more than a fifth.
Much of the pain has been felt by UK small businesses. In the first 12 weeks of the year, nearly a third had lost shipments in transit to the continent, an industry survey found, 70% of which suffer from shipping delays. As a result, almost a quarter said they had temporarily stopped sending goods to Europe.
The UK government has remained optimistic throughout the post-Brexit era, promising that these early setbacks are just "youthful issues" that will subside over time. But some experts are not convinced.
"With the changes to VAT, rules of origin, customs formalities, these are linked to the UK leaving the customs union and the single market, and we are undergoing such a significant change in our trade relations with the EU, "James Sibley, International Business Manager at the Federation of Small Businesses (FSB), said DW. "These changes are not going to go away," he added.
Look on the bright side
There is, however, optimism about the flip side of Brexit – with Britain in a position to negotiate its own global trade deals. More than two-thirds of FSB members trade with non-EU countries, and although new markets like Australia, New Zealand, the United States and Japan are not fully mitigating trade losses in Europe, it's an exciting prospect, said Sibley.
Meanwhile, the government has launched a £ 20million (€ 23.2million, € 19million) fund to support EU exporting SMEs struggling with post-Brexit barriers – a recognition of the magnitude of the problems they face.
The money, however, is only available to companies that trade only with Europe, excluding Forageplus, a Wales-based horse nutritional supplement seller.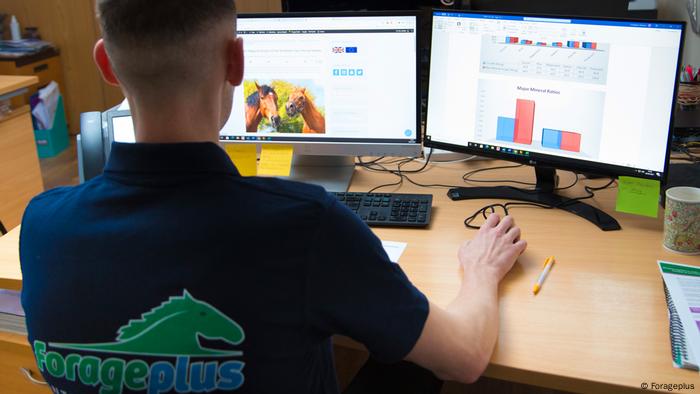 Fees imposed on Forageplus products in the destination country impacted the company's European sales
"In many European countries things are now going smoothly," said chief executive Kieren Brownhill, who had to overcome huge logistical hurdles in the first weeks of 2021. "However, it is very costly for the customer to receive the goods – they "are charged between 20% and 40%, and it seems totally random what the charges are."
These fees, imposed on Forageplus products by customs authorities in the country of destination, disrupted the company's European sales. Brownhill and the team now plan to double their domestic customer base, noting that a move to the EU is simply not viable.
Moving to Germany?
For SMEs that may consider relocating to the continent, Germany is among the most promising destinations, according to officials.
"Germany is an extremely important market, 83 million consumers," said Dr Ulrich Hoppe, managing director of the German-British Chamber of Commerce and Industry in London. "There is an established business relationship and profitable business to be done across the Channel."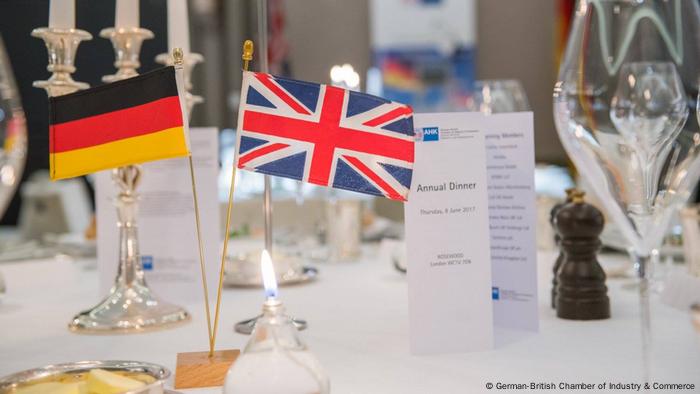 Many British companies have contacted the German-British Chamber of Industry, eager to learn more about setting up in Germany
It's a message that resonates with UK businesses – around 250 have contacted the chamber over the past year, eager to learn more about the move to Germany. Those who take the step will employ EU citizens and contribute to the European coffers, money and jobs that will be lacking in Britain.
As for Antoon Murphy, he enjoys the best of both worlds: half the year will now be spent in the beautiful French Alps, overseeing the growth of European and British companies. There is, however, a fairly significant obstacle on the horizon.
"From October 1, our suppliers in Europe will be required to provide export health certificates for all goods entering Britain," Antoon said.
"We have asked the UK Animal and Plant Health Agency for help in identifying and creating new health certificates for our products, but so far they have not yet helped."
Source link